The First Annual Tournament of THG has come to an end.
We began with 16 top stars in mid-December, with the simple mission of determining our readers' favorite celebrity on THG. Your votes narrowed it down to Miley Cyrus and Demi Lovato, who waged an epic championship round battle.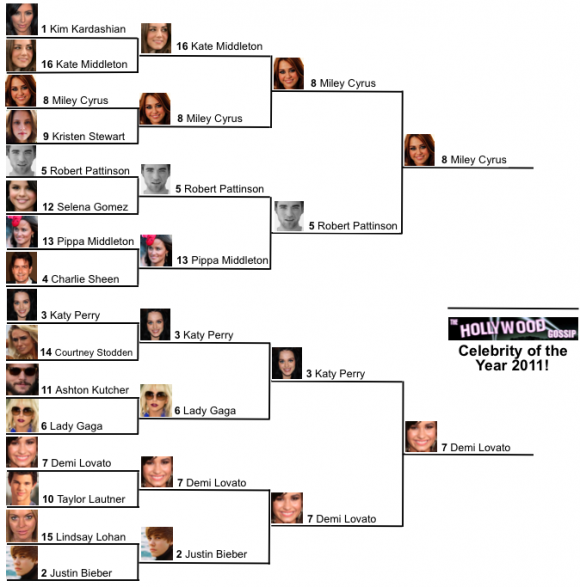 The margin was RAZOR thin: 50.1 percent for the champ and 49.9 for the runner-up. Could the Lovatics carry their girl to victory, or would the Smilers prevail?
Who emerged victorious, after 36,737 votes? Find out ...
Demi Lovato, trailing by as much as five percent yesterday afternoon, rallied to pull off the slimmest of victories in an epic see-saw battle. Unbelievable!!!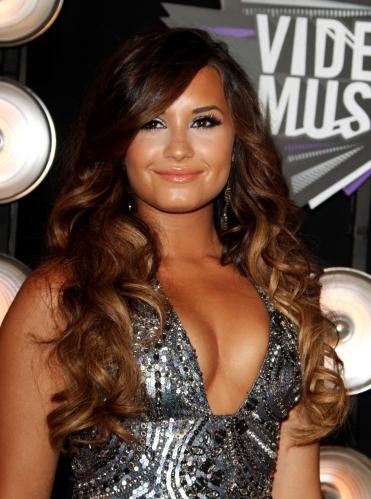 Congratulations to Demi, and also to Miley and their respective fans on a close competition and a great run. With results that close, there is really no loser.
More importantly, thank you to all who voted in the finals and throughout the last few weeks! The Tournament of THG was a success and we are forever grateful.
And not to worry, fans of Miley and other stars: Another chance will come.
In honor of March Madness, a new, much larger tournament will begin in just two months at The Hollywood Gossip! It is ON then! Happy New Year, all!
Source: http://www.thehollywoodgossip.com/2012/01/tournament-of-thg-the-2011-champion-is/
new ipad 3 baylor jodie fisher zooey deschanel michael jordan ryan braun yvette prieto